We have many ways to do Hour of Code at Khan Academy.
Choose the one that suits you best!
Hour of code in your classroom
The Hour of Code is a global movement by Computer Science Education Week and Code.org reaching tens of millions of students in 180+ countries through a one-hour introduction to computer science and computer programming.
Learn about the simple steps you can take to prepare your class for an Hour of Code.
I have to admit that I was nervous about trying it, since I know nothing about coding... All of my students from grades 6-12 participated in the Hour of Code... Everyone loved it.
Mrs. Cassidy, 6-12 Science Teacher
Go beyond the hour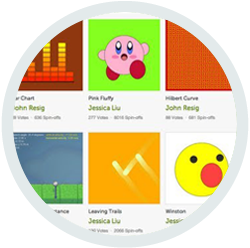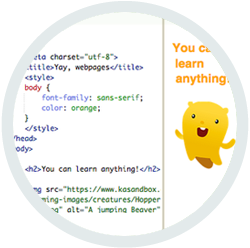 More HTML/CSS: Making Webpages
Learn more tags like links and tables, then learn more powerful css selectors and properties to completely re-style your page.