We have many ways to do Hour of Code at Khan Academy.
Choose the one that suits you best!
JAVASCRIPT
Hour of Drawing with Code
Learn how to program drawings using JavaScript by designing your very own snowman. Try it on your own or with your class!
If you're using an iPad or prefer not to type, you can try our new experimental drag-and-drop coding with blocks by clicking the right button below.
Ages 8+
Modern web browsers, iPad, tablets
Hour of code in your classroom
The Hour of Code is a global movement by Computer Science Education Week and Code.org reaching tens of millions of students in 180+ countries through a one-hour introduction to computer science and computer programming.
Learn about the simple steps you can take to prepare your class for an Hour of Code.
I have to admit that I was nervous about trying it, since I know nothing about coding... All of my students from grades 6-12 participated in the Hour of Code... Everyone loved it.
Mrs. Cassidy, 6-12 Science Teacher
Go beyond the hour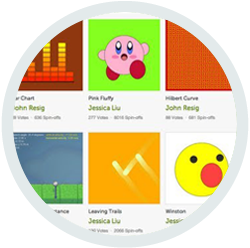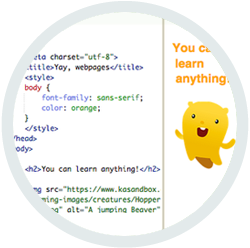 More HTML/CSS: Making Webpages
Learn more tags like links and tables, then learn more powerful css selectors and properties to completely re-style your page.