In an ideal Khan Academy learning environment, students are not all silently working on laptops. Instead, the group is dynamic, joyful, and full of social interaction! A few students may attend a seminar with a coach while another group works on a project; some students tutor their peers while others work alone. Check out the instructional strategies below to get ideas for what might work for your students.
One-on-one intervention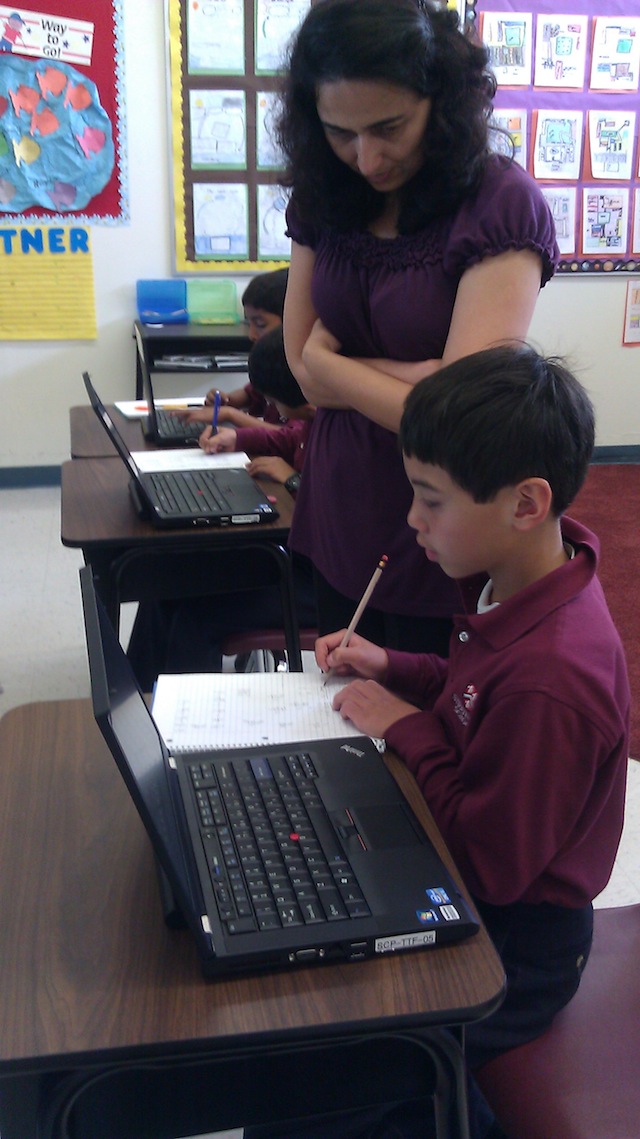 Use when…
You see in your coach reports that a student has been struggling.
You want to provide additional guidance and motivation.
You want to check in on a student's individual progress.
You want to set goals and acknowledge accomplishments.
Example methods:
Find a skill with which a student is struggling. Look at the student's problem history to diagnose errors or misconceptions and prompt the student to discover the answer.
Use the student's individual Progress Report to review goals, discuss how the student has spent their time on Khan Academy, or talk about other relevant topics
---
Peer tutoring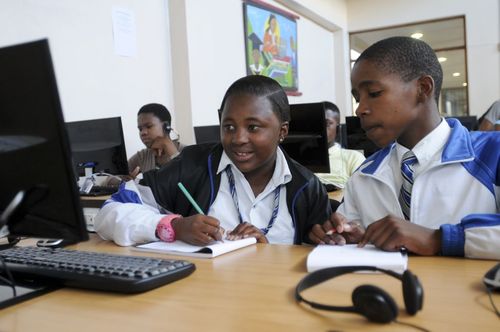 Use when…
One student is struggling with a topic that another has mastered.
You want to enable many levels of differentiation in your class.
Students start to plateau when working on their own.
You want to reinforce students' knowledge by having them explain concepts to others.
Example methods:
Use the Skill Progress reports to pair a student who is struggling with a particular skill with a student who has mastered it.
Create a poster with two columns - "I need help with…" and "I can help with…" - or designate an area on your whiteboard for this purpose. Students can use these lists to request and offer help.
---
Small-group intervention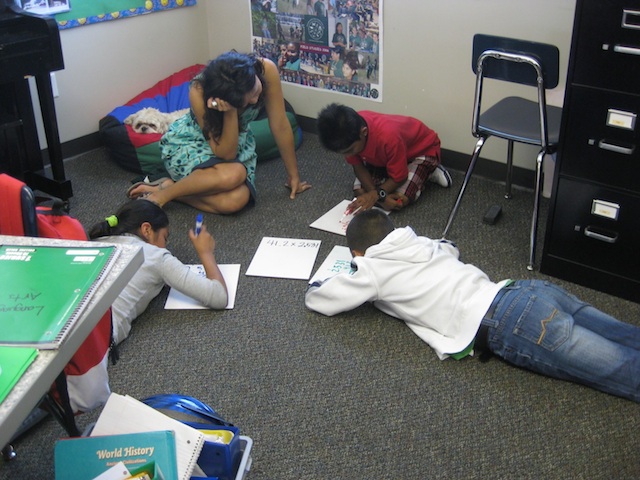 Use when…
You want to tailor a lesson to meet the needs of a specific group of students.
Examples methods:
Use the Skill Progress report to figure out which students need a seminar to reinforce a certain concept.
Create groups based on skill level and allow students within each group to work together on the concepts with which they are struggling.
Create mixed-ability groups. Give each group one "expert" who can guide their peers in learning specific concepts.
---
Projects
Use when…
You want students to apply the concepts they've mastered in KA and deepen their understanding.
You want to develop real-world skills in leadership, teamwork, and problem-solving.
Examples methods:
Using coach reports, create groups based on skill level and have each group work on a different project.
When students finish a set of Khan Academy skills, have them start a related project. You can prepare several projects ahead of time and have students complete them when ready.
You can find project ideas here.
---
If you're interested in blended learning to help personalize your students' education, check out these materials from Silicon Schools Fund and the Clayton Christensen Institute!